Okemo's Sobe Super Pipe Opens
LUDLOW, VT ??" It has walls over 18 feet high and promises high-flying action for skiers and riders. Okemo's SoBe Super Pipe opened on Wednesday, December 29 and skiers and riders flocked to the massive structure to revel in the opening day fun.
Okemo has the largest, and the only Super Pipe open this Holiday Week. They kicked off opening day of the Super Pipe with a SoBe Pipe Jam Competition that was open to skiers and riders of all ages.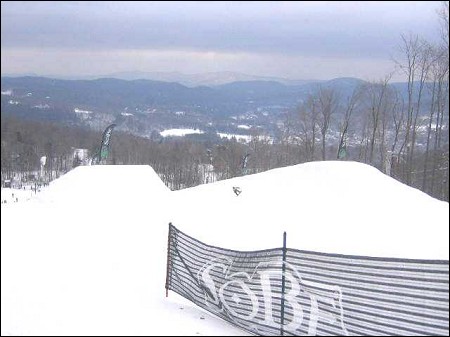 Okemo's Sobe Super Pipe
(Photo: Courtesy of Okemo Mountain Resort)
It took days of snowmaking and grooming to get the super-structure sculpted to perfection. Park and Pipe rangers, along with Okemo's #1 ranked snowmaking and grooming teams were working overtime to make it happen. In addition to the Super Pipe, Terrain Parks at Blind Faith, Nor'Easter, The Dew Zone and Hot Dog Hill are also open.
Stay in touch with www.okemo.com for the latest updates on Parks, Pipes and adventure at Okemo Mountain Resort.