Whiteface Begins Snowmaking with Goal to Open November 20
WILMINGTON, NY ??" Whiteface fired up their snowmaking system on Friday, November 5 with a goal to open for skiing and riding on November 20.
Whiteface, in Wilmington New York, began blowing snow at 10 am Friday on the Excelsior and Upper Valley trails on Little Whiteface Mountain. The snowmaking crew is adding more guns throughout the day Friday. Whiteface's first significant snowfall also occurred Friday with 4 inches accumulating by noon.
"Snowing steadily. Cars and lawns covered. Looks like January," remarked Whiteface Communications Director, Sandy Caligiore.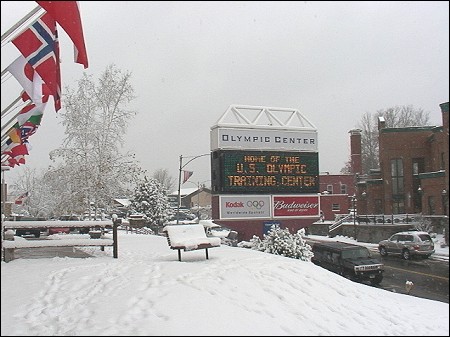 Snow in Lake Placid, New York – November 5, 2004
(Photo: Courtesy of ORDA)
This winter, Whiteface and the New York Olympic Regional Development Authority (ORDA) celebrate the 25th Anniversary of the 1980 Olympic Winter Games. For more information and to stay up to date on Whiteface's snowmaking progress visit www.orda.org and www.whiteface.com.