Windham Mountain Will Open Sunday, November 14
WINDHAM, NY ??" Windham Mountain will open Sunday, November 14 at 8 am.
According to Kirt Zimmer, Director of Marketing for Windham Mountain, "What's Next will definitely be open. This morning we had a couple inches of natural snowfall, and temperatures have been ideal for snowmaking. We've been cranking it out all day and will continue through the night."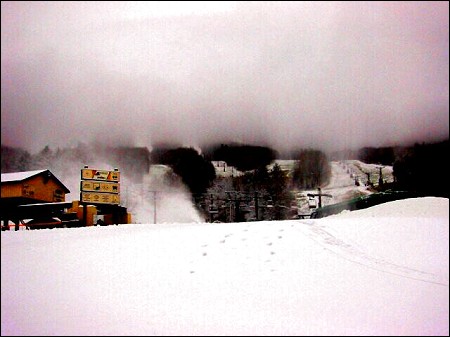 Windham Mountain Snowmkaing Progress – November 12, 2004
(Photo: Courtesy of Windham Mountain)
Updated snow condition reports are available online at www.windhammountain.com or by calling the Windham Mountain snow phone at (800) 754-9463.