Berkshire Backcountry 3/6/13
Yesterday I had a day off and did not really feel like going to my normal resorts to ski for the day. Decided a ski tour was in order.
The day started off checking the snowpack, and I was happy to find it looked fair. Only a 10 min. drive away is all grass.
There is a state snow moble trail leading away from the highway. Today I could have skinned up a non groomed trail as the snow was firm, but in the past I have greatly appreciated this trail.
Looking back over my shoulder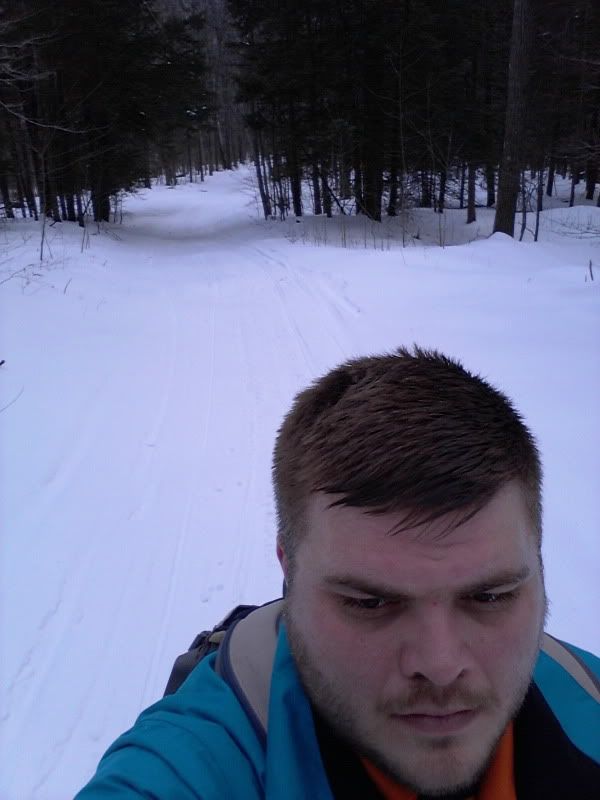 Watching me the entire time I climbed the trail up the ridge line was many wind turbines. It was nice and peaceful in the woods, and looked very cool to see them just off to my side.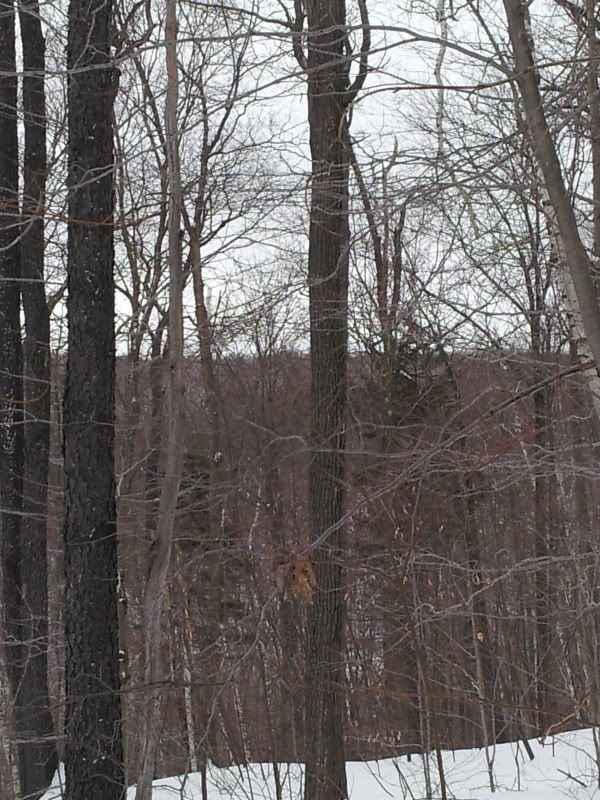 The snowmobile trail empties out onto a abandoned ski mountain, and runs over the top before going back into the woods.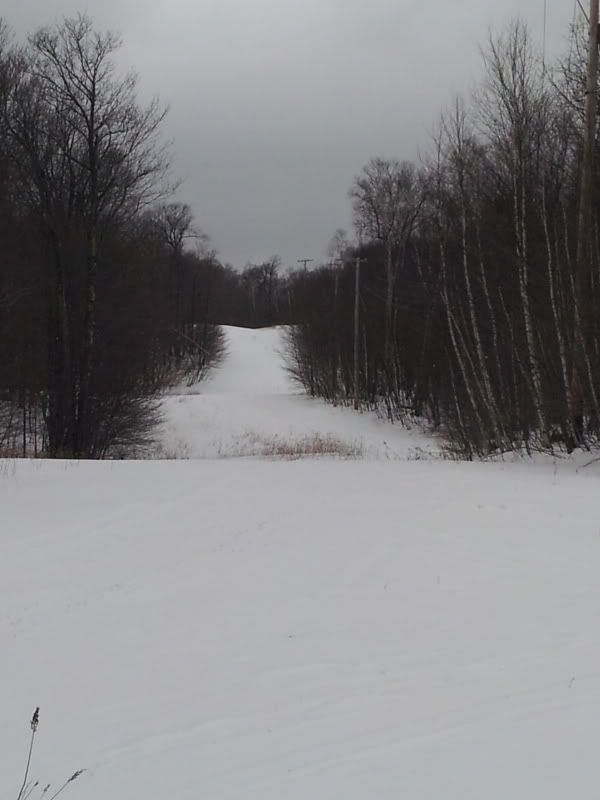 Do I ski down now, or continue climbing to get more vert in?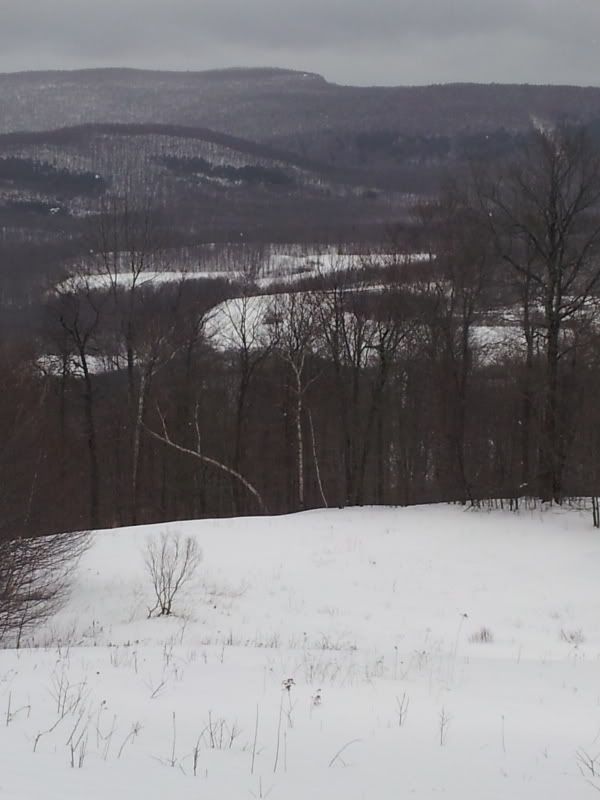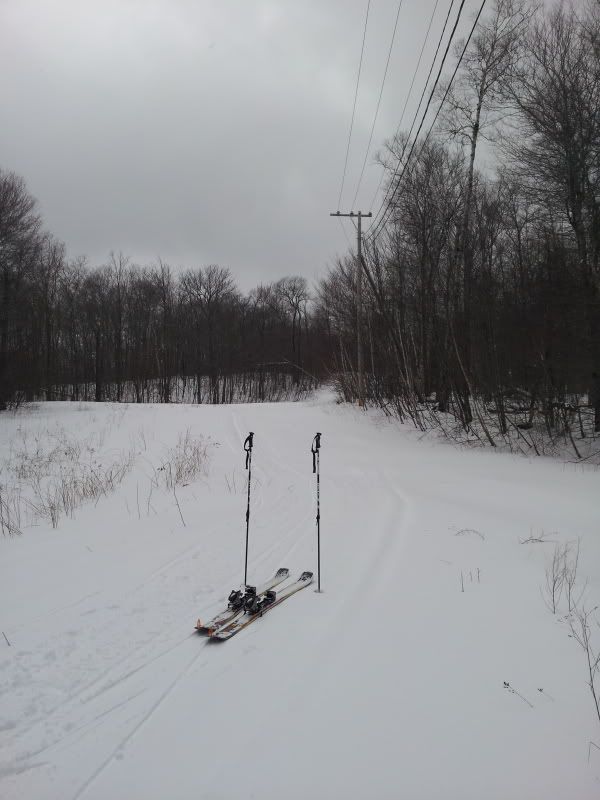 I always like being able to look back and see where I have come from.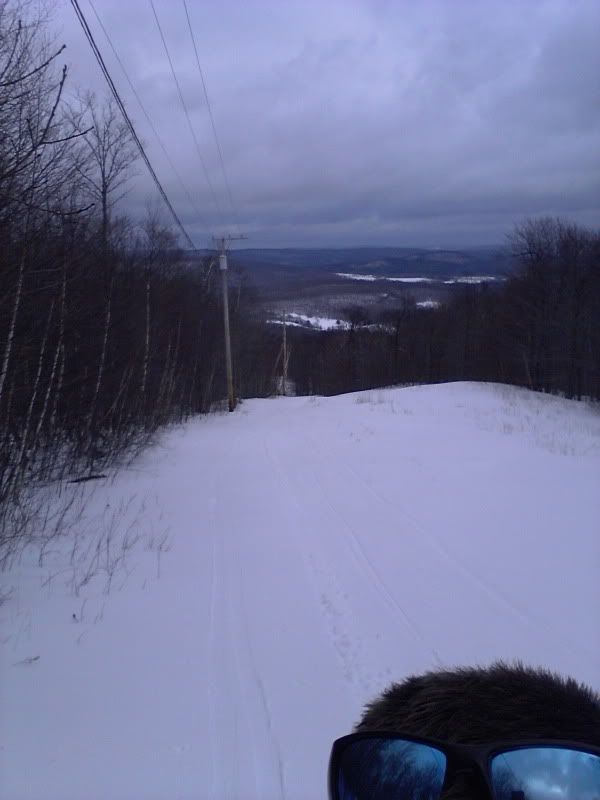 Finally I reach my final resting spot, and destination.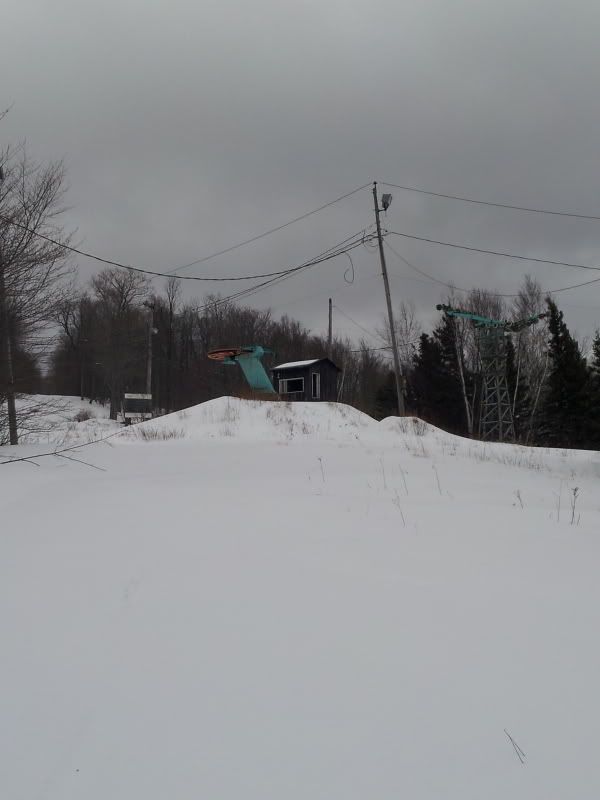 A better view of the turbines that have been off to my side but without the trees blocking the view.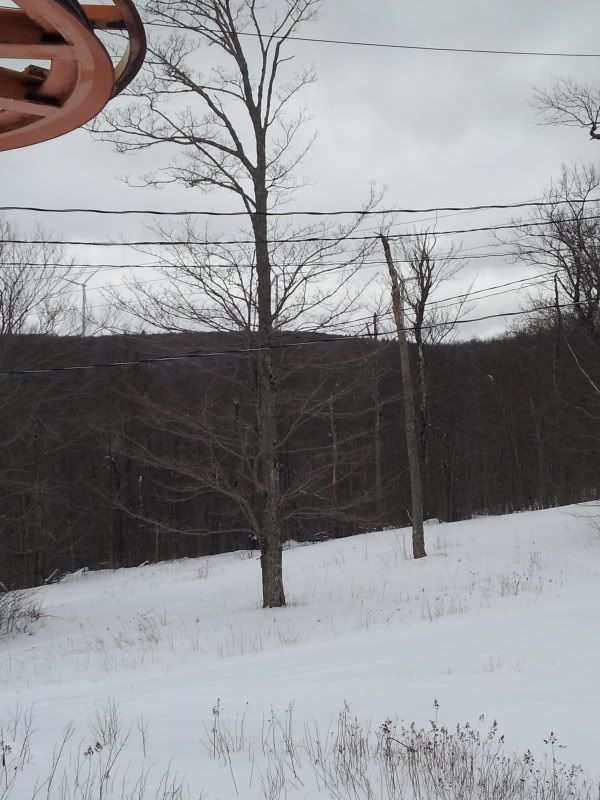 My gear for the trip. Scott P4 ski with Marker Duke's. Representing Alpinezone with my helmet sticker as well!:daffy: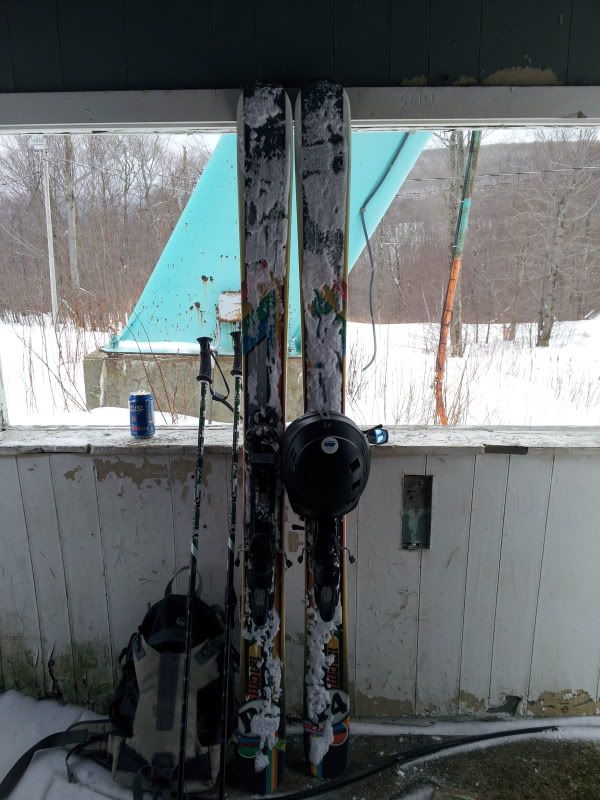 After a nice relaxing break and beer it was time to take off for some turns.
Sadly I went alone, so no action shot from the skin.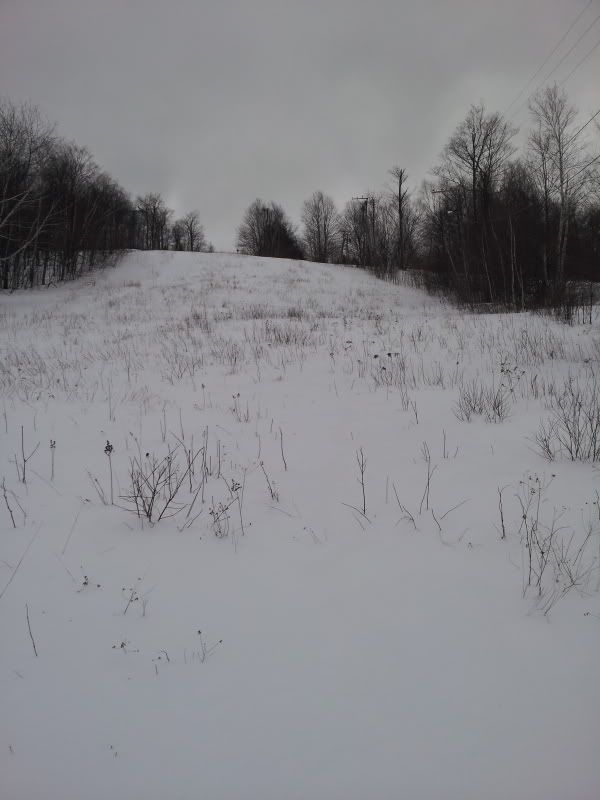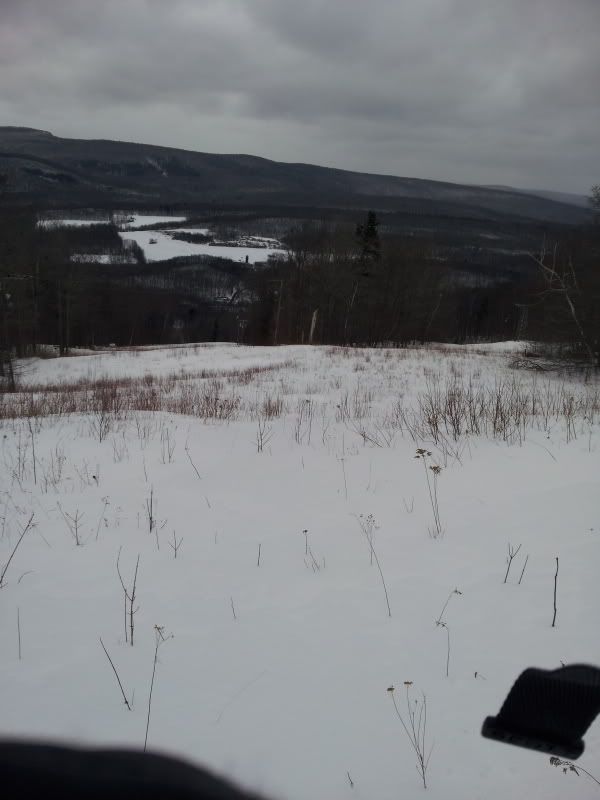 The conditions for the day were ok. Temps right around freezing, and light wind. Unfortunately the snow was dust on a heavy crust, so no powder turns were enjoyed. Hopefully we can get some good snow in this upcoming storm and I can go again.