Attitash Announces Employees of the Year
BARTLETT, New Hampshire ??" Attitash recently announced that Jennifer Mercier, Gorham, and Joe Tringali, Glen, are the Hotel and Mountain employees of the year. The selection process is made by co-worker nominations. Mercier and Tringali have received a $1000 check along with a plaque commemorating the honor.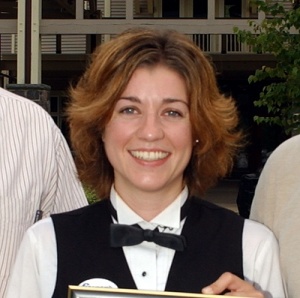 Jennifer Mercier
(Photo: Attitash)
"I might be handing them the check, but it's the staff that nominated them for Employee of the Year," said Tom Chasse, managing director at Attitash. "It's a difficult selection to make with so many great people on board, that's why all staff play a key role in who is chosen."
Jennifer Mercier has been Banquet Captain at the Attitash Grand Summit Hotel and Conference Center for nearly 4 years. She oversees a staff of 25 on-call employees who together provide banquet services to Attitash's diverse conference and event guests. Mercier often coordinates banquets of up to 500 guests on consecutive nights with an entirely on-call staff of servers.
"Being chosen by my co-workers means a lot to me," said Mercier.
Joe Tringali has been making snow at Attitash for nearly 20 years. Each year Tringali and the snowmaking crew expand Attitash's open terrain from none to nearly 100% in less than 2 months, often working in cold temperatures and darkness. They are also to thank for the massive amounts of snow required in Attitash's terrain parks and Superpipe.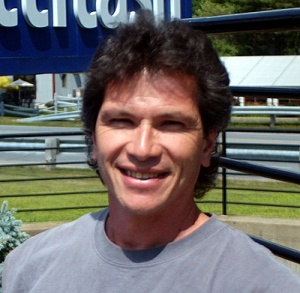 Joe Tringali
(Photo: Attitash)
The Employee of the Year selection is the culmination of Attitash's Employee of the Month Program, which began in September of 2004. The Year winner is selected from the pool of monthly winners and nominees. Over the past year Attitash's employees of the month, who were each awarded $100, were as follows.
September
Barry Eaton, Glen, and Don Hauser, Bethel, Maine
October
Walker Sullivan, Lincoln, and Jennifer Mercier, Gorham
November
Lloyd Blizzard, Conway, and Diane Burns, Denmark, Maine
December
Joe Tringali, Glen, and Gail St. Onge, North Conway
January
Kim Talbot, Glen, and Valerie LeBorgne, Berlin
February
Marsha Psota, Conway, and Shirley White, Bartlett
March
Ron Othot, Glen, and Matt Lewis, North Conway
May
Gordon Jillete, Center Conway, and Anne Cotter, Intervale
June
Joanne Downs, Gorham, and Joyce Vola, Center Conway