Jay Peak Celebrates Its 50th Anniversary
JAY, VT ??" In 1955, a group of local businessmen founded Jay Peak and in their first year of construction they installed a Poma lift that accessed a few runs on what is now known as Stateside. Today, the resort, boasting 76 trails and glades, 8 lifts (including Vermont's only aerial Tramway) and soon, an 18-hole championship golf course, is visited by hundreds of thousands of people each year. On Saturday, January 8th, 2005 Jay Peak will be celebrating its 50th anniversary and hosting a golden jubilee gala at the resort.
This special celebration will be held in the International Room and the evening will begin at 6:00pm with a cocktail party featuring Harold Haynes, founder of Jay Peak; Eva Foeger Duvillard, daughter of Walter Foeger, first General Manager of the resort who also developed the Natur Teknik; Jacques H?В©bert, Chairman of Mont Saint-Sauveur International; and Bill Stenger, current General Manager of Jay Peak.
"We're going to bring the founders of the resort together with those who will be responsible for taking Jay into the future," said Bill Stenger. "It will be a very special evening and I'm really looking forward to it."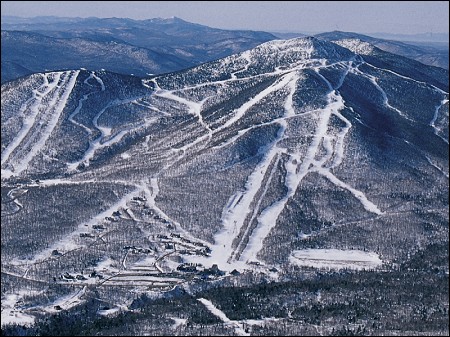 Jay Peak, Vermont
(Photo: Courtesy of Jay Peak Resort)
The cocktail party will be followed by dinner, a Jubilee fireworks display (9:00pm) and dancing to tunes performed by Big Band 2005. The cost of the evening is $50 US per person, which includes cocktails and hors d'oeuvres, dinner, a Jubilee commemorative photo, a souvenir CD and an evening of great entertainment and remembrance.
Those wishing to attend Jay Peak's special Jubilee Celebration, can purchase tickets online at jaypeakresort.com, by calling 802.327.2215 (8:00am to 4:00pm daily), or in person at the Customer Service office at the resort, located on Tramside.